References
Many others have preceded you in using our block splitters. View the experiences of our customers.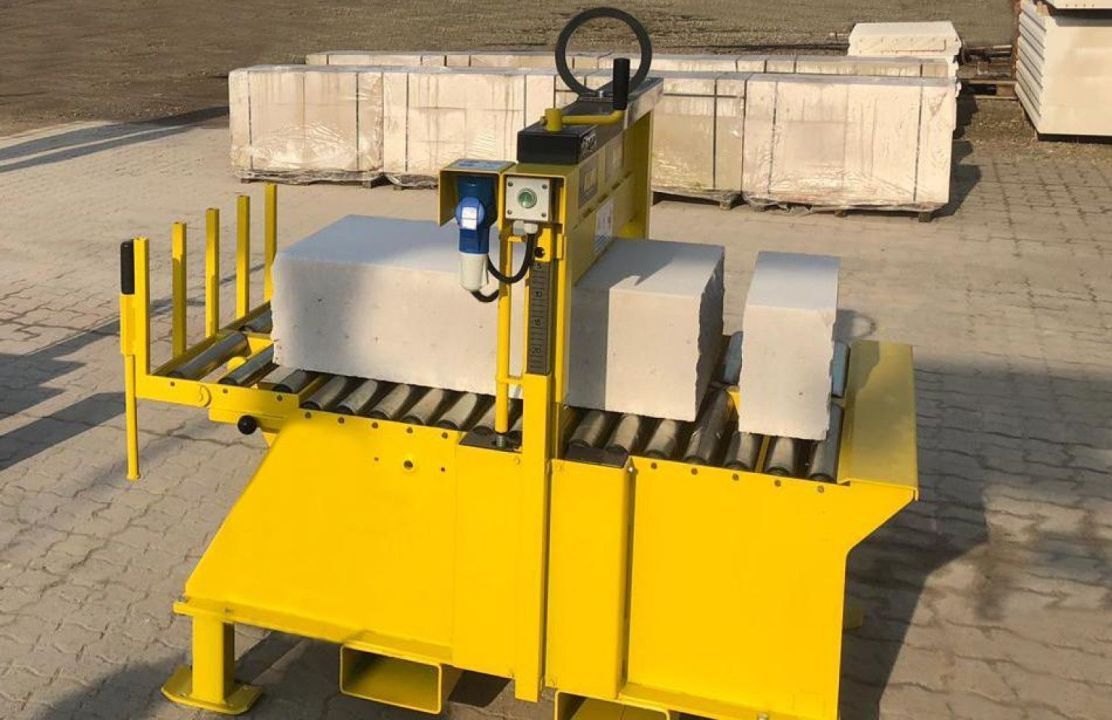 Dust formation from splitting limestone was a significant problem in our workshop. I was looking for another solution to improve working conditions for our people. During my search, I came across ALMI. ALMI's AL90KSH20 block splitter can split our sand-lime blocks in a fraction of a second. Thanks to the cutting, there is no longer any dust formation in the workplace. I am very satisfied with this innovative machine and its quick solutions.
Stephan Jonasson, Projectmanager at Xella Denmark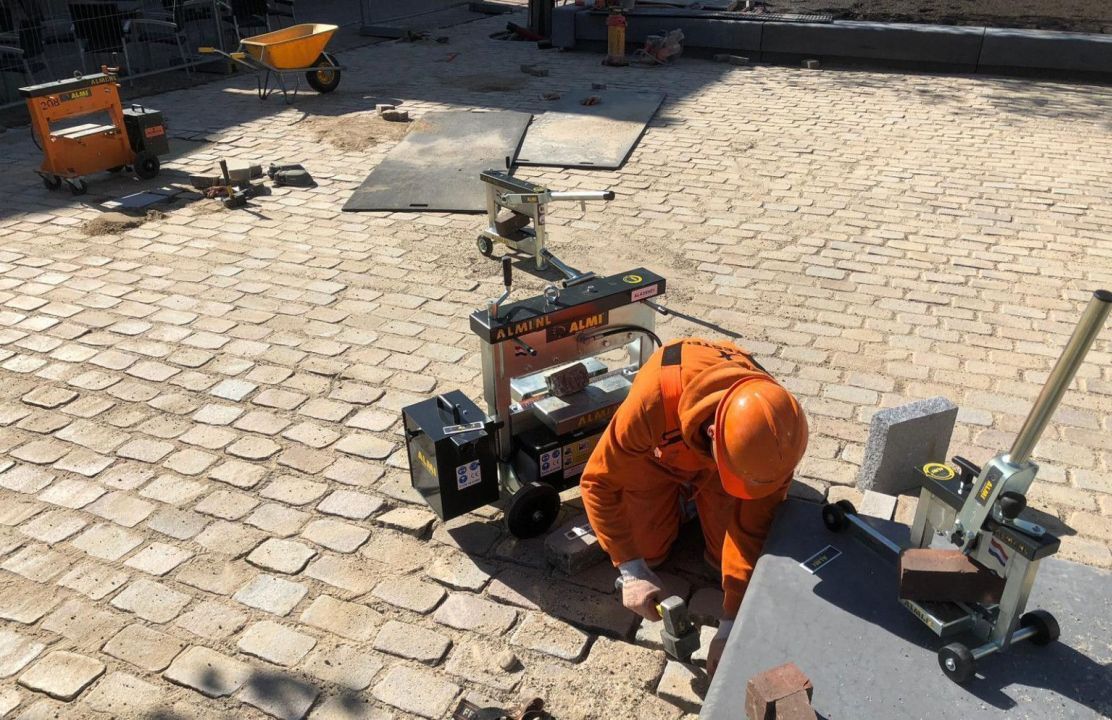 We regularly carry out projects for municipalities. This is also the case in the city center of Hoogeveen. Here, 4000 m2 of natural stone paving had to be put under the hammer in a shopping area. Shopkeepers and shoppers needed to be inconvenienced as little as possible by the work. Instead of sawing the natural stones, we opted for the electrically hydraulic block splitter (AL43SH21) from ALMI. This block splitter quickly, easily, and dust-free cut the Swedish granite boulders without nuisance for shopkeepers and pedestrians.
Xavry Bolkesteijn, director at Bolkesteijn Bestratingen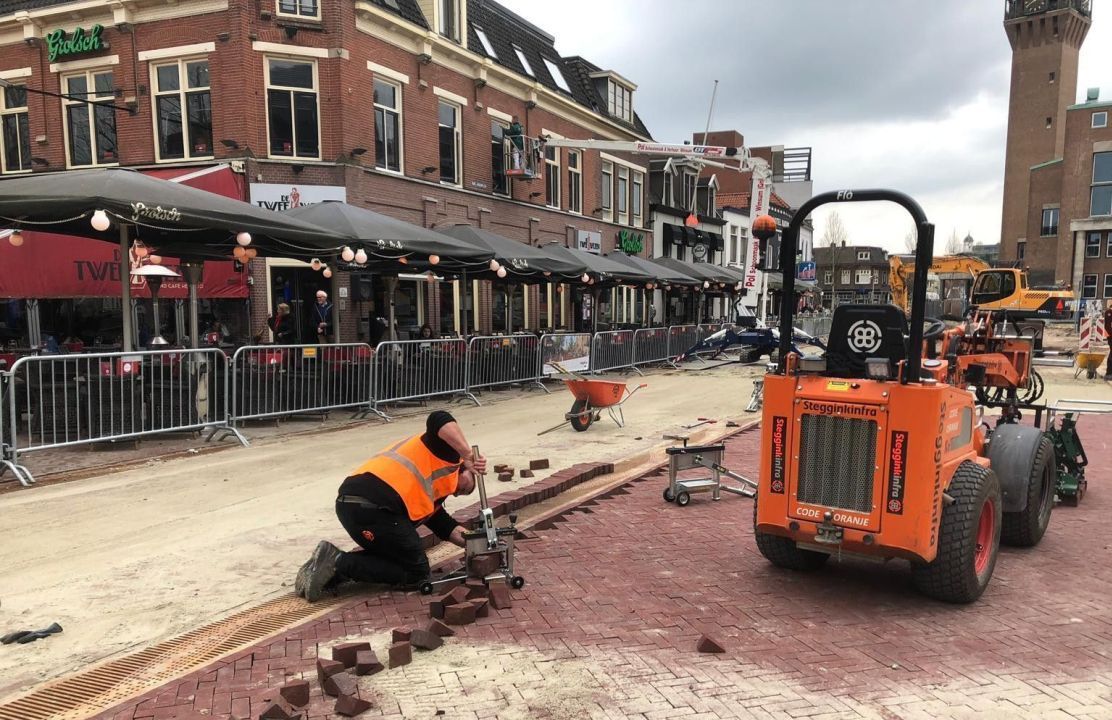 Even today, the road worker's profession is still a demanding profession, but also a great profession with varied activities. At Code Oranje we work with a passionate team on beautiful and sustainable projects. We use ALMI block splitters on these projects. Together with ALMI, we have started a process to map out the block splitters and associated benefits of this product. We also involve municipalities and specifiers in this process. We do this under the motto: paving = splitting work, unless… This makes paving easier, safer, and cleaner, guaranteeing quality. In various projects, including one large project in Hengelo, we have shown that our professionals can offer the perfect result with ALMI block splitters.
Jan Steggink, Code Oranje